"Maxi Zoo is a dynamic young business which is rapidly growing. That's why we decided to create, together with Peoplerise, a non-traditional mystery shopping project, which I like to define as 'evolved', in which the data was not considered a tool for control, but rather a stimulus for a path of genuine development, maturation and empowerment of the people involved." Stefano Capponi, marketing manager at Maxi Zoo, a company specialising in pet food and accessories, explains that he has decided to go down this road in order to improve customer service and make brick-and-mortar shopping a truly excellent experience.
"From the outset," says Stefano, "our mystery shopping, which normally uses people who work anonymously to observe and collect information on how the experience of potential buyers in shops unfolds, has been structured differently from the classic approach. In fact, the questionnaire which forms the basis for the assessment was put together and shared not only with top management but also with area managers and store managers who, in turn, shared it with the store team. This approach, through the guidance provided by Peoplerise, has allowed us to build from day one a co-designed way of working, rather than one imposed from above".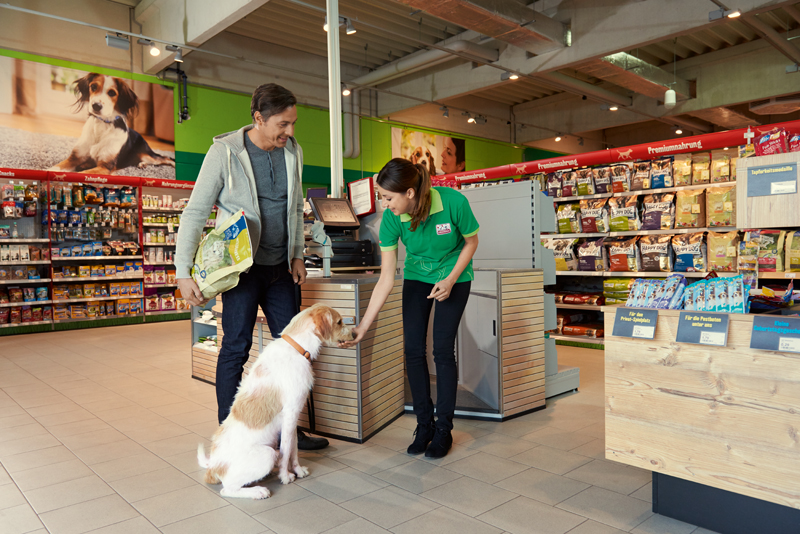 The questionnaire was geared towards investigating and giving feedback on three aspects of customer service: operations, empathy, and sales drive. Contrary to usual practice, store managers were not only aware that three mystery shoppers sent by the company would arrive within a specific timeframe, but they also knew the three specific areas of action on which they would be observed. Knowing in advance is already an important lever for action, which makes all the difference.
"The project lasted three years," explains Daniela Bottega, a consultant at Peoplerise, "and was aimed at helping people at different levels learn how to develop a method to create a generative dialogue with a waterfall approach, from the area managers, by way of the store managers, all the way down to the store teams and finally Maxi Zoo's customers. Specifically, it was a gradual process of experimentation and increasing awareness of how it is possible to integrate the vertical dimensions of leadership (intervention and guiding skills) with its horizontal dimensions (inspiring, being a coach) at all levels: in the relationship between area managers and store managers in the first place, in the relationship between store managers and store teams and, moving down the waterfall, in the relationship between store teams and customers."
It provided an opportunity for deep reflection on identity on several fronts:
What are the characteristics of the shopping experience that Maxi Zoo wants the customer to have?
How can the data be leveraged to improve the result through dialogue?
How can store managers be prepared to relate with their staff?
How can we activate a process that takes into account the ideas of the store team, who are the customer's main point of contact?
How can we generate moments of sharing and mutual exchange of ideas between store managers from different areas?
"This approach has now permeated our company culture and is part of the process. We have learned that data is a tool to spark an internal dialogue and improve the quality of our work."