"After Covid-19, the world will not be the same as it was before. We won't go back, but we will build a new normal". These are arguments that are increasingly making their way into our discourse, both online and offline. But what exactly is the path to the New Normal? We will tell you what we're observing.
What's new in these months?
Due to force majeure, we had to find new ways to meet, new measures to secure production, to manage remote work teams. In most cases, these were temporary solutions, which we couldn't wait to abandon and return to the previously rooted and established processes. But this is not always the case. There's more to it than that:
"At our place, people naturally began to interface directly with those who were adopting leaner processes, with those who were making things happen."
Some discovered that things could also be simpler.
"My team self-organized and took various initiatives on their own. For example, it repurposed an online gaming platform to circulate information internally."
Some, indeed, have found creative solutions in times of crisis.
"Now that we've experienced the practicality of digital, we will never again drive 100 km for a routine meeting!"
There are those who, after experiencing remote working, never want to go back.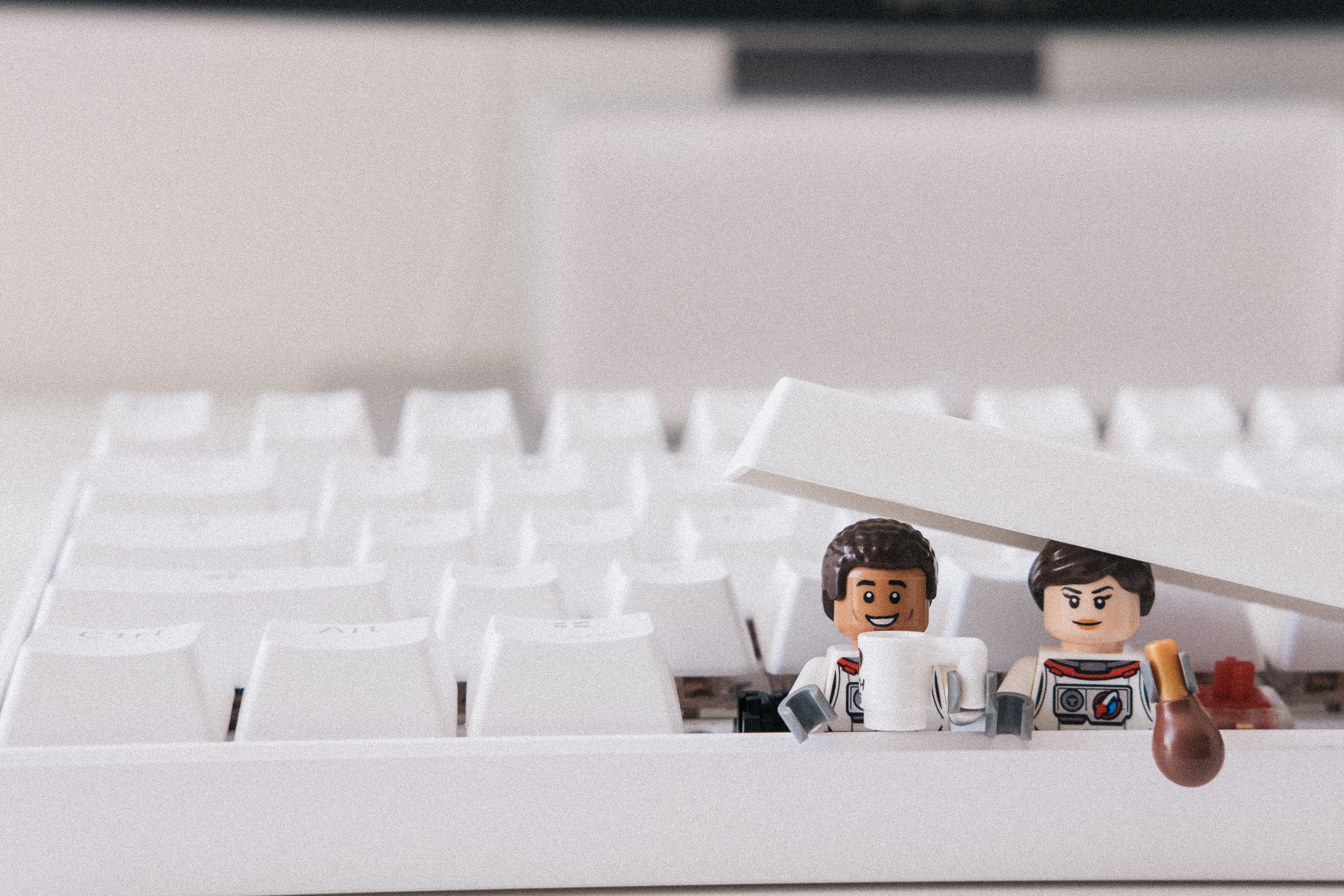 Photo by James Pond on Unsplash
THE SEEDS OF INNOVATION
These are just some of the stories we've collected in these months of dialogue and discussion with our clients. Together with them we have witnessed, and sometimes participated in, many experiments and the implementation of creative and unusual solutions.

As sociologist Marinella Sclavi reminds us, it is in the unfamiliar that we find the most important signals. Working side by side with our clients, we have been surprised and amazed to discover, in these details, the seeds of innovation that, if properly welcomed, cared for and nurtured, can really make the difference in a generative transformation.
U. Retrospective: a strategic thread between thought and action
In the time of the emergency, we focused on crisis management, worrying about responding effectively and in a timely manner. We created Crisis Teams to ensure everyone's safety and promote accurate internal communication.
Now as the phases move toward the so-called New Normal we are faced with a choice. We can keep running. Or we can stop for a moment and weave the strategic thread between thought and action.
A careful and precise retrospective analysis can capture and nurture the transformative charge of what we have experienced as new and unusual in the past few months. We use a tool that we've called U.Retrospective, because it combines the linearity of agile tools with the depth and impact of the Theory U.
To the "What happened? What went right? What went wrong?" we accompany elaborative questions such as:
"What emotions accompanied us during this time? How have they affected our actions? What new questions have emerged for the way we work together? What future do we see emerging?"
Only from a deep shared sense-making that takes into account not only the events that happened, but also the feelings and mental patterns that led to these events, will it be possible to truly promote deep-rooted change that learns from the experience and looks toward the future in a new way.
Resilience and New Normal
The desire to return back to "normal" is great. There are so many things we can't wait to leave behind. But let's also keep an eye on what we might want to keep and the new questions that have appeared.
Resilience is not just resistance, it is not just "enduring the extraordinary while waiting for everything to return back to normal". Resilience is also and above all adaptation, development and transformation.